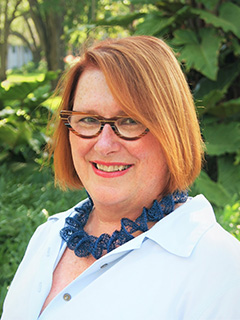 Kathi Kern
Vice Provost for Educational Innovation
Kathi Kern joined the University of Miami in July 2022, as the inaugural Vice Provost for Educational Innovation and is responsible for designing the University's strategy in leading and executing the educational revolution. She leads the Platform for Excellence in Teaching and Learning (PETAL), which supports teaching excellence and offers resources for faculty members to improve their instructional skills. Additionally, she helps to oversee the University's Quality Enhancement Plan and works closely with Academic Technologies, a division of the University's department of Information Technology. As part of educational innovation, Dr. Kern advises the Deans on developing new, innovative degree programs, both online and residential.
Dr. Kern has led faculty development projects around the globe, including sustained initiatives in China, Japan, Iraq, Pakistan, Afghanistan and across the United States. She brings her passion for innovative, inquiry-based, hands-on learning to the U, where she partners with faculty members from 12 schools and colleges to foster a truly transformative education for students.
An award-winning professor of history, scholar, author, and lecturer, Dr. Kern's research centers on the women's rights movement, with particular focus on the ways in which politics, gender, and religion intersect to create new ideological positions and social change in the U.S. She is keenly interested in contemporary women's political and social conditions and seeks ways to make higher education more responsive to issues of inclusion and diversity. At the University of Miami, she joins the College of Arts and Sciences as a professor of Religious Studies.
Dr. Kern previously served as a professor of history and associate provost for Teaching, Learning, and Academic Innovation at the University of Kentucky. She was the founding Director of the Center for the Enhancement of Learning and Teaching and led the successful expansion of online learning at Kentucky.
She earned a Ph.D. in American history at the University of Pennsylvania, where she was a Mellon Fellow in the Humanities and a winner of the Dean's Award for distinguished teaching.
She is the author of numerous articles as well as the book, "Mrs. Stanton's Bible" (Cornell University Press, 2001), named a Choice Outstanding Academic Book. In 2016 she was named a Distinguished Lecturer by the Organization of American Historians. In 2018, she co-edited the book, "Strategies for Teaching Large Classes Effectively in Higher Education" (Cognella, 2018). Currently, she is working on a book entitled "The Tagore Craze in America," a study of American readers' engagement with the work of Rabindranath Tagore.
As a faculty member at Kentucky, she won the Chancellor's Award for Outstanding Teaching (1995), Alumni Great Teacher Award (2003) and the College of Education's "Teachers Who Make a Difference" Award (2001, 2004).  In 2009-2010, Dr. Kern served as the Stanley Kelley Jr., Visiting Associate Professor for Distinguished Teaching at Princeton University.
Her scholarly work on teaching has led to a career of public service to teachers around the world. Through the auspices of the National Faculty, Dr. Kern taught summer institutes for teachers in the Mississippi Delta, Alaska, and at the Smithsonian Institute from 1993-1999. In 2008, she was a co-winner (with two other University of Kentucky colleagues) of the National Technology Leadership Initiative Award in Social Studies for their research project on digital storytelling and history instruction.
---
Miriam Lipsky
Director, Platform for Excellence in Teaching and Learning
Dr. Miriam Lipsky is the director of PETAL and an adjunct faculty member in the School of Education and Human Development. Dr. Lipsky designs and leads educational programs about diversity and inclusion, and consults with units throughout the university on programs to promote a Culture of Belonging.  She has helped spearhead UM's Intergroup Dialogue initiative, obtaining several grants to move this work forward within the university.  Dr. Lipsky teaches a course for undergraduates on Intergroup Dialogue, and launched the UDialogue program on Intergroup Dialogue for faculty and staff in the fall of 2019.  
---

Laura Kohn Wood
Dean, School of Education and Human Development
Dr. Kohn-Wood is currently a Professor and Dean of the School of Education and Human Development at the University of Miami (UM). Dr. Kohn-Wood previously served as chair of the Department of Educational and Psychological Studies, the founding program director of the Master's in Community & Social Change program and, with colleagues, developed the Ph.D. Program in Community Well-Being at the University of Miami. She also previously held the title of Associate Vice Provost for the Office of Institutional Culture, served as the Senior Resident Faculty of Pearson Residential College and was the Inaugural co-Chair of the University's Standing Committee on Diversity, Equity, and Inclusion. Dr. Kohn-Wood received her Ph.D. in Clinical Psychology, with a specialization in Community Psychology, from the University of Virginia in 1996 and completed an internship at the University of California, San Francisco Medical School, followed by a post-doctoral fellowship at Georgetown University School of Medicine. Dr. Kohn-Wood's research program Race, Ethnicity, Culture and Promotion of Strengths (RECAPS) focuses on race, ethnicity, and culture in relation to the experience of psychological phenomena among diverse populations, with an emphasis on race-based protective factors and the promotion of positive coping and mental health among African Americans. 
---

Allan Gyorke
Chief Academic Technology Officer, Associate Vice President for Academic Technologies, and Assistant Provost for Educational Innovation
Since 2013, Allan Gyorke has served as Chief Academic Technology Officer (CATO) at the University of Miami (UM), and has been responsible for exploring and supporting technologies used by faculty and students for teaching and learning. Additionally, Gyorke serves as Assistant Provost for Educational Innovation, advancing the Education Revolution initiative of the University's Roadmap to Our New Century. Gyorke's priorities include assessing the faculty's familiarity with the range of pedagogical methods and technological resources, devising appropriate resources and workshops to foster and promote pedagogical innovation, and advising on the use of classroom and online technologies.
Prior to joining UM, Gyorke studied and worked for 21 years at Penn State University, where he oversaw computer workshops, ran the IT services for the Hazleton campus, built some of the first online courses and massive open online courses (MOOCs), worked closely with faculty on the integration of technology into traditional on-campus courses, and led course redesign efforts to include student-generated media, podcasting, blogs, online social networks, and flipped learning models.
Gyorke earned his B.S. degree in Industrial Engineering and his M.Ed. degree in Adult Education from Penn State.
---
 
Matt Acevedo
Executive Director
Matt is the Executive Director of Learning Innovation and Faculty Engagement at the University of Miami, where he leads a team of instructional designers who work to promote a culture of teaching and learning at the U through consultations, coaching, workshops, and events. Prior to joining UM in 2017, Matt managed the distance learning instructional design teams at Florida International University.
Matt holds a PhD in Higher Education from Florida International University, where his dissertation, "Auditing Quality: A Critical Exploration of Faculty Members' Experiences with Quality Matters," was awarded Best Dissertation in the College of Arts, Sciences & Education in 2019. His professional interests include educational development, critical pedagogy, and qualitative research.
---
 
Maria Kolovou
Sr. Instructional Designer, Quality Enhancement Plan
Maria Kolovou holds a bachelor's degree in biology, a master's in applied genetics and biotechnology, a master's in drama in education, and a Ph.D. (from the University of Miami) in Teaching and Learning. She has worked as a science teacher for 13 years and has developed and applied science teachers' professional development workshops and seminars for four years.  
In her work, she designs innovative curricula that integrate the arts, the humanities, and the sciences. She strives to create meaningful learning environments, grounded in rich perceptual and sensorimotor experiences, in accordance with sociocultural, situated, and embodied theories of learning. To analyze learning in her designed learning environments, she has used design-based research, case study designs, grounded theory approaches, and interaction analysis, and has published her research in high-impact educational journals.  
She has a longstanding commitment to equity. Over the course of 13 years, she has led community-school partnerships and community theater projects funded by the European Union to affirm the voices of teenage immigrant female youth in Greece. Her research has aimed to redefine education for students who become marginalized from traditional lecture-type and sedentary approaches.